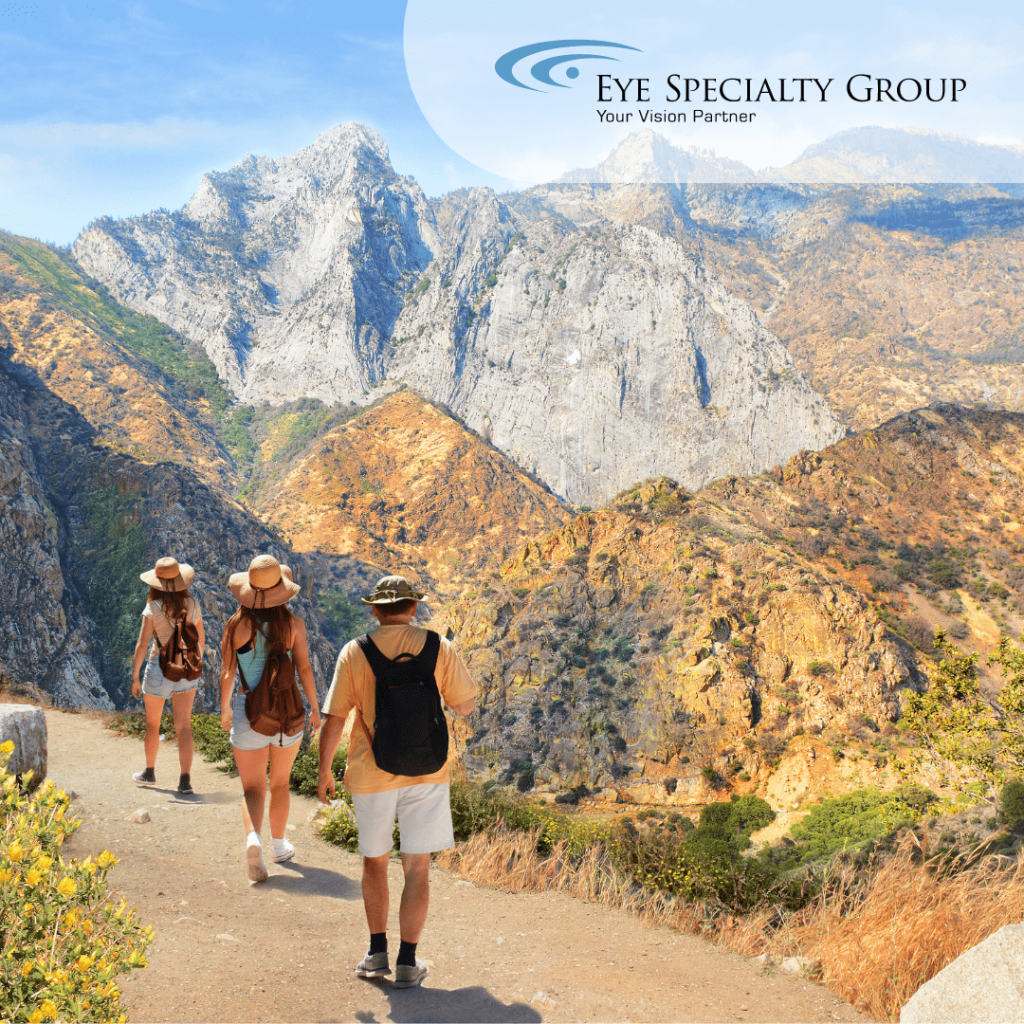 All men and women are created equal … but not all eyes are.
As we celebrate our nation's birthday, we're taking stock of all we appreciate about these United States. Our LASIK patients have one extra thing to be grateful for: visual freedom. Freedom from glasses and contacts, freedom from worry and freedom from the inconvenience of taking extra steps every day just to see.
Ready to declare your visual independence? Here are 4 freedoms you gain back after LASIK:

Admire all of America's beauty.
Your eyes have a dizzying amount of information to absorb every day. They have to be nimble and sharp to perceive and process all kinds of input. But nearsightedness (myopia), farsightedness (hyperopia), presbyopia ("over-40 vision" requiring reading glasses) and astigmatism (distorted vision) cause many people to miss large segments of this data. So, you can marvel at the Great Smoky Mountains, shop the Miniature Cottage in Nashville or take a look back in time at President Andrew Jackson's historic home—but you may not be able to see all of it clearly.
Your freedom: LASIK vision correction brings the nation's wonders into focus like never before. Blurry near vision, fuzzy distance and distortion no longer prevent you from fully appreciating America the Beautiful.

Stay safe on the highways and byways.
Nothing ruins an exciting trip like an accident on the road. Getting hopelessly lost is a close second. When you can't see those way-too-small street signs and cavernous potholes, your risks of vacation stagnation are high.
Your freedom: With clearer vision through LASIK, you'll avoid more road hazards (and miss fewer exits!) to get your kicks more safely and pleasurably.

Improve your batting average.
Enjoying America's pastime? If your batting average is in a slump, it could be your eyesight. Poor vision affects your hand-eye coordination, which means "a swing and a miss!" Sure, you could use eyewear, but eyeglasses slide and fall off, and contact lenses trap dust and debris. And neither provides results that match LASIK's.
Your freedom: Sharper vision helps you quickly and accurately see the details of the game going on around you. That means your responses on the baseball field are just that much quicker—an important distinction in a game that can pivot on a single play.

Free up funds for your next trip.
LASIK surgery costs, on average, $2,300 – $3,300 per eye in the short term, but have you done the math on glasses and contacts? If you spend modestly on glasses or contact lenses for the next 40 years, you'll rack up tens of thousands of dollars in prescription eyewear—and you'll still have blurry natural vision.
Your freedom: LASIK surgery means vision improvement and costs that go away once the surgical fee is paid. The savings could fund several epic journeys from the mountains to the prairies to the oceans white with foam.
Declare your freedom from glasses and contacts. Take our 60-second LASIK Self-Test to see if you're a good candidate for permanent vision correction. Then schedule a no-risk consultation with a LASIK surgeon to review your options.
ABOUT EYE SPECIALTY GROUP
Eye Specialty Group offers patients a wide range of vision services, from specialized glaucoma treatment, laser cataract surgery and retina surgery to LASIK and eye reconstructive surgery. Vision correction procedures include Blade-Free iLASIK, PRK, Implantable Contact Lenses, Clear Lens Exchange and Blade-Free Laser Cataract surgery with Lifestyle IOLs. Our dedicated and caring professionals are here to provide the best possible care to you and your family. Contact us at (901) 685-2200 or visit us online at EyeSpecialtyGroup.com.
---