iStent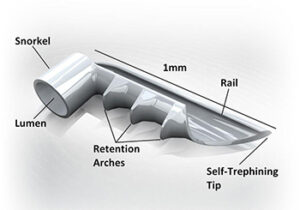 Are you managing your glaucoma with medication and preparing for cataract surgery? If you are, you have an opportunity to treat both conditions in one procedure.
Now with iStent implants, you can treat glaucoma during cataract surgery. The surgeons at Eye Specialty Group use iStent devices during cataract surgery to reduce IOP.
Using the iStent devices to manage IOP can keep your eyes healthy despite glaucoma.
What is iStent?
iStent is two implantable devices called stents that go in your eye's drainage network. Implanting them is a minimally invasive glaucoma surgery or MIGS.
The devices get implanted during your cataract surgery. This dual procedure means you can treat both conditions simultaneously.
iStent devices are one of the smallest medical devices approved by the FDA. You will not be able to see or feel them after the procedure.
What Does iStent Do?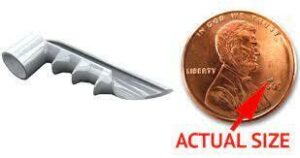 The iStent devices get implanted in the drainage network in your eyes. They create two new permanent channels for eye fluid to drain through.
The new pathways help your eye get back to a more normal outflow pattern, reducing your IOP. The devices are very effective at lowering IOP.
Because they are so effective, they may end your dependence on other glaucoma medications like eye drops. Your chance of no longer needing other drugs depends on your specific situation. Your eye doctor will advise you on when you can stop taking other medications.
How Do You Prepare For Cataract Surgery With iStents?
Before your procedure, continue taking all your glaucoma medications. You will have a consultation before your cataract surgery with the iStent devices.
Bring a list of your current medications and prepare to review your medical history at the consultation. Your eye doctor will give you further preparation instructions during your conversation.
What Happens During the iStent Procedure?
Before cataract surgery begins, your eye doctor will numb your eyes using anesthetic eye drops. Once the drops take effect, the procedure can begin.
When you have cataracts, you have to remove your natural lens and replace it with an intraocular lens or IOL. First, your surgeon creates an incision in your cornea to reach your natural lens.
They break it into small pieces when they can reach it and pull it out with gentle suction. Removing your natural lens creates the space to implant your iStent devices and IOL.
They place the stents in your drainage network first. Then they put the IOL in your lens membrane.
After the IOL is in your eye, the procedure is over, and you can go home to rest. Implanting the stents does not significantly extend the time of your cataract surgery.
After the procedure, you will have to refrain from strenuous activity. You will also have a follow-up appointment the next day to make sure everything went well.
You should be able to go back to your everyday routine within a day or two. Although, your eye doctor may recommend you take a few days off.
Does iStent Have Risks and Complications?
iStent devices have a similar risk profile to cataract surgery. The devices themselves pose very little threat, but the procedure has some risk.
After the procedure, your eyes will be sensitive and sore for a few days. Your eye doctor will prescribe eye drops to reduce these post-procedure side effects. The sensitivity and soreness will go away after a few days.
Do you need cataract surgery and also have glaucoma? You may be able to treat both at the same time with iStent devices.
Schedule an appointment at Eye Specialty Group in Memphis, TN. Come discuss if iStent devices are suitable for you! Call 901-685-2200.