John Linn, MD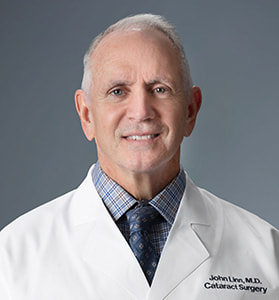 Ophthalmologist Memphis
John Linn, M.D., a Chicago native, received his undergraduate and medical degrees from Vanderbilt University. He completed his residency training in ophthalmology at the Eye Foundation Hospital in Birmingham, Alabama.
He also completed a retinal fellowship at the Vitreoretinal Foundation in Memphis, Tennessee, serving as Chief of Surgery since 1985. In addition, Dr. Linn served as Clinical Assistant Professor of Ophthalmology at the University of Tennessee College of Medicine. His professional memberships include the American Academy of Ophthalmology, the American Society of Cataract and Refractive Surgery, the Retina Society, and the American Medical Association. He is board-certified in ophthalmology.
Dr. Linn's special interests include the medical and surgical management of vitreoretinal pathologies, glaucoma, cataracts, and refractive surgery. He has served as the VRFESG Fellowship Training program director and has participated in several clinical trials, including the landmark DCCT study.