Dennis E. Mathews, OD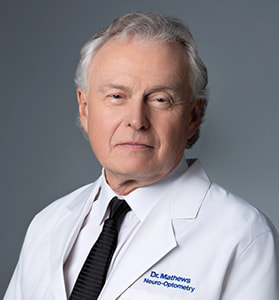 Eye Doctor Memphis
Dennis E. Mathews, O.D. received his undergraduate degree in biology from the University of Alabama at Birmingham. He graduated from the University of Alabama at Birmingham School of Optometry in 1982 and completed a residency at a neuropsychiatric hospital in hospital-based optometry at the Tuscaloosa VA Medical Center in 1983.
Dr. Mathews is an adjunct professor at the Southern College of Optometry in Memphis and a member of the Optometric Glaucoma Society.
Dr. Mathews was Center Director for Omni Eye Services from 1985-to 1993. He continues to practice Consultative Optometry with Eye Specialty Group, joining the practice in 1993. He is board-certified through the American Board of Optometry, is a past member of the Tennessee Board of Optometry, and is a past president of the Tennessee Association of Optometric Physicians.
Dr. Mathews has lectured extensively worldwide and has had numerous articles and studies published in eye literature. His primary areas of interest are diseases of the eye with an emphasis on medical glaucoma and neuro-optometry.